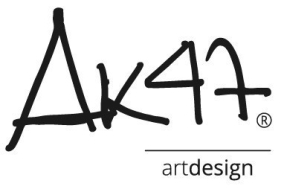 The fire: everything springs from it.
From this mythical and legendary element, powerful and tangible, which Ak47 design has been able to dress with simplicity and style, giving birth to useful and unpredictable design objects, capable of decorating space and delighting the eye and the mind.
Ak47 design represents the excellence in the production of outdoor wood burning fire pits.
An excellence achieved through study and processing of raw materials, design and attention to details, a unique and inimitable made in Italy design.
A company that makes quality its main strength, supported by functional ideas and reliable products.
Products which are able to move and touch; emotions that take shape through the burning of noble wood and passionate embers.
In Ak47 design, the sensibility of designers merges with the ability and the knowledge of the best master of arts, shaping objects unique for their simplicity, utility, style and functionality.
Our identity is defined by a collection of objects with a unique design, which in contact with the environment rediscover their origin: the raw materials of which they are made of, as if they've never been forgotten.
Ak47 design was born in 2007 from the idea of Ivano Losa, designer and co-founder.
We think, design and manufacture in Italy.